Health and Medical Practices
Round-The-Clock Care By Dedicated Professionals
Highest Standards Of Care
We stand firm on our core values of honoring God, putting people first, and building trust in our relationships. Our goal is to create a community where higher standards of care are not just expected, they also provide a sense of purpose. Our compassionate, qualified team members operate at the highest level – providing support at any hour of the day or night – so you focus on living each day in complete fulfillment.
"I cannot imagine any higher level of confidence than I could have, that my mother received the best care and concern that could possibly be provided. I congratulate all the people at Columbia Cottage for the pride in the important work they do."
– family member to a resident.
Universal Caregiver Model
Our Caregivers play a critical role in developing and implementing your individual care plan at Columbia Cottage. Caregivers strive to build a close bond with you and your family to ensure that the support you receive matches the needs of your mind, body, and spirit.
Within the Universal Caregiver model, you interact with the same Caregiver throughout the day, which then allows him or her to quickly spot any subtle changes in your status. Our Caregivers are also empowered to act quickly with new information and to inform medical staff and/or your family of any immediate concerns.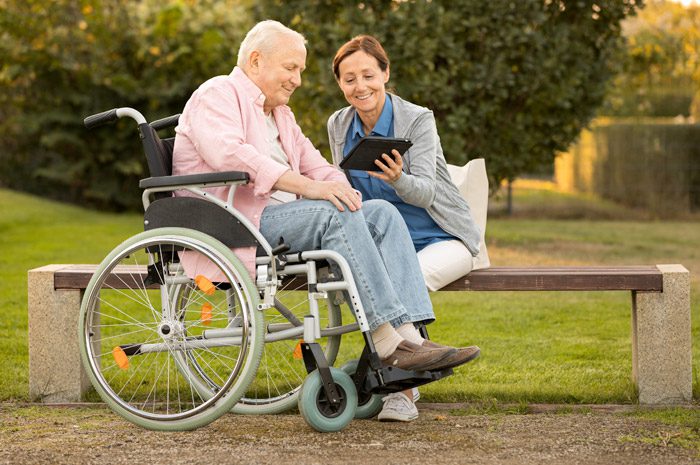 Benefits Of A Universal Caregiver
You receive more one-on-one attention each day
You always have someone to turn to for a listening ear
You can get the support you need, day, or night
Any changes in your condition are quickly noticed and communicated
Your family stays aware of your status
You receive assistance with laundry, housekeeping, activities, and more.
"I am writing this with sincere gratitude and I thought that you should know that the staff at Columbia Cottage are without a doubt a very caring, sincere, compassionate group of caregivers. I know that my mother's life was enriched by all that cared for her."
– family member to a resident.
Physician Visits and Medical Records
We respect the special bond you've built with your personal physician over the years and encourage you to continue working with the physicians you choose. Our team will assist you in coordinating transportation and other ancillary services as prescribed by your doctor.
In an effort to improve universal care coordination, Columbia Cottage recently completed an update to our Electronic Health Records system. The advantage of managing digital records is it allows our team to share critical medical information with your Supplemental Health Care Providers in an efficient and effective manner, all while maintaining your privacy and requested permission levels.
Levels of Care and Evaluation
As a Licensed Assisted Living community providing ten levels of care, we are able to support you through a variety of medical and physical changes. Our goal is to allow you to age in place, which eliminates the need to relocate due to increased care or support services. You can learn more about levels of care, aging in place, and individual care plans by viewing the Honoring Choices page.
We continuously monitor your health and wellbeing through our Universal Caregiver and Levels of Care model. Once a quarter, we perform a more extensive evaluation to monitor for any changes in the level of care you need. Other events can also trigger a change in level of care, including sudden increased challenges in mobility, behavior changes, or increase in medical oversight.
If you have a temporary change in status and require additional doctor or rehab visits, we can coordinate scheduled transportation. You can also invite participating medical professionals (therapists, physicians, etc.) to provide services within your personal apartment.
Contact us to get more information about
We have five Columbia Cottage communities
Find opportunities for joining our team