Schedule a Tour of our Linglestown Location
Experience Life at Linglestown
We create daily opportunities for you to engage with your neighbors and new friends in a variety of ways. Our activity calendars are designed with enjoyable group activities, various social events, staying fit and active options, challenging your memory with trivia, enjoying spa treatments, and many other activity options designed to engage people across a variety of interests and abilities. We go above and beyond to entertain our residents and ensure each person has an enjoyable experience and a great day.
---
Your New Home, Columbia Cottage Linglestown
Columbia Cottage Linglestown is our newest premium Assisted Living & Memory Care Community. This is the only Columbia Cottage location with a secure memory care neighborhood. The state of art assisted living and memory care community is located on the old Blue Ridge Golf Course Linglestown. Our community offers a home like environment which is close to family, lifelong friends, and community. We realize how important it is to maintain relationships in the community and continue to be involved and connected to religious organizations, shopping, and healthcare providers.
Our staff work hard to cultivate relationships with our residents and families to make our community the best! Resident, families, and visitors can enjoy nature and great conversations in our sunroom, common areas, beautiful courtyards, ice-cream parlor, and small general store. We offer trips to local stores, restaurants, and visits to local venues.
Assisted Living at its Best! Be a Part of Our Family!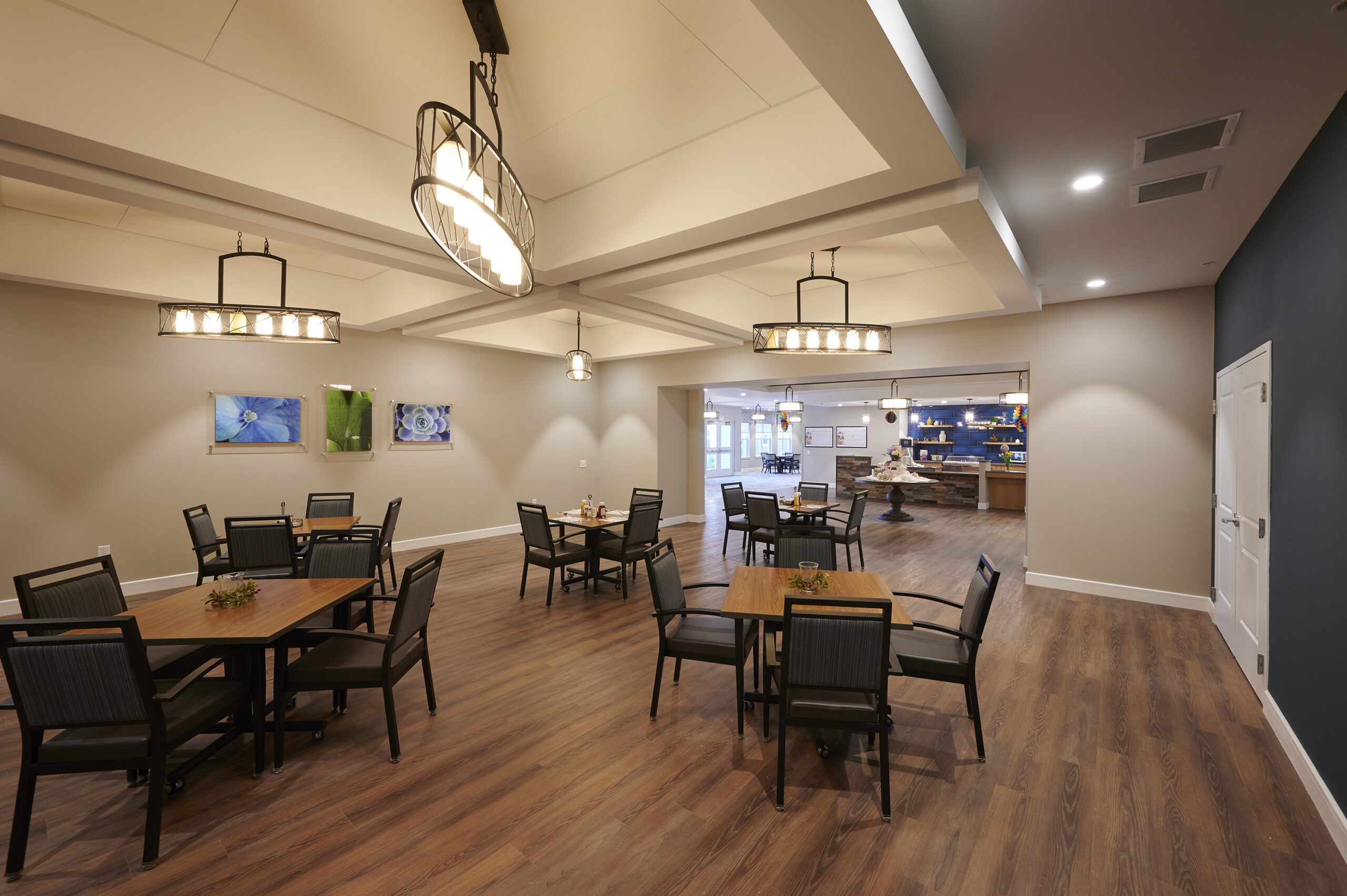 Delicious Dining in Linglestown
All our meals are created from scratch by our Chefs in our state-of-the-art production kitchen. We consider each residents personal tastes and preferences determined from our food assessment. Meals are served restaurant style to enhance the dining room experience. In addition, each neighborhood has a dedicated pantry and country kitchen available. We also have an ice-cream parlor and bistro. All our meals fall within the guidelines of health and nutrition requirements. Click here to view an example menu of dishes you might find at Columbia Cottage.
Columbia Cottage Linglestown is located at 1000 Alexandra Lane, Harrisburg, PA 17110. If you have questions about this specific location, please call Managing Director Karen Mackley at 717-581-9841, Cindy Miller at 717-581-9929 or complete our Contact Form.
Contact us to get more information about
We have five Columbia Cottage communities
Find opportunities for joining our team