Assisted Living in Hershey, PA, Will Make Your Life a Little Bit Sweeter
At Columbia Cottage Hershey, you can expect the sweeter things in life. Our vibrant community is ready to welcome you into our family of residents and dedicated Caregivers! Here, you'll find an activities calendar full of social events, options for fitness and staying active, and even spa treatments so you and your new friends can continue to enjoy the everyday luxuries you're accustomed to. We aim to please our residents above and beyond their expectations to ensure each person has a great day, every day.
Independence and living comfortably are vital in every stage of life. We work within our premium assisted living facility in Hershey, PA, to ensure our residents can live the way they want to, with access to the help they need. Assisted living is at its best when you live at Columbia Cottage Hershey and we can't wait for you to become part of our family after you learn about what makes us different from other retirement communities.
---
Contact Us About Living Here
Your New Home: Columbia Cottage Hershey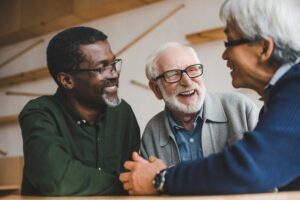 From the moment you walk through our doors, you'll feel as if you have entered a five-star hotel. We offer luxurious accommodations, with a stunning courtyard in the center for your enjoyment. You'll also appreciate our emergency alert system, sound proofing between apartments, and individually controlled heat and air conditioning.
Our residents enjoy world-class, personalized care during their time with us. We also encourage our residents to enjoy their favorite pastimes while working with our staff to ensure they have the specialized attention they deserve.
Step onto our campus and you will immediately see how Columbia Cottage stands out amongst the crowd as the premiere senior living option in Hershey, PA. Our culture is rooted in the celebration of each individual's personality, preferences, and history. We are a part of a thriving community that makes Hershey a great place to live and work. See how you can be a part of all the unique features that make our community so sweet.
---
Contact Us About Living Here
---
---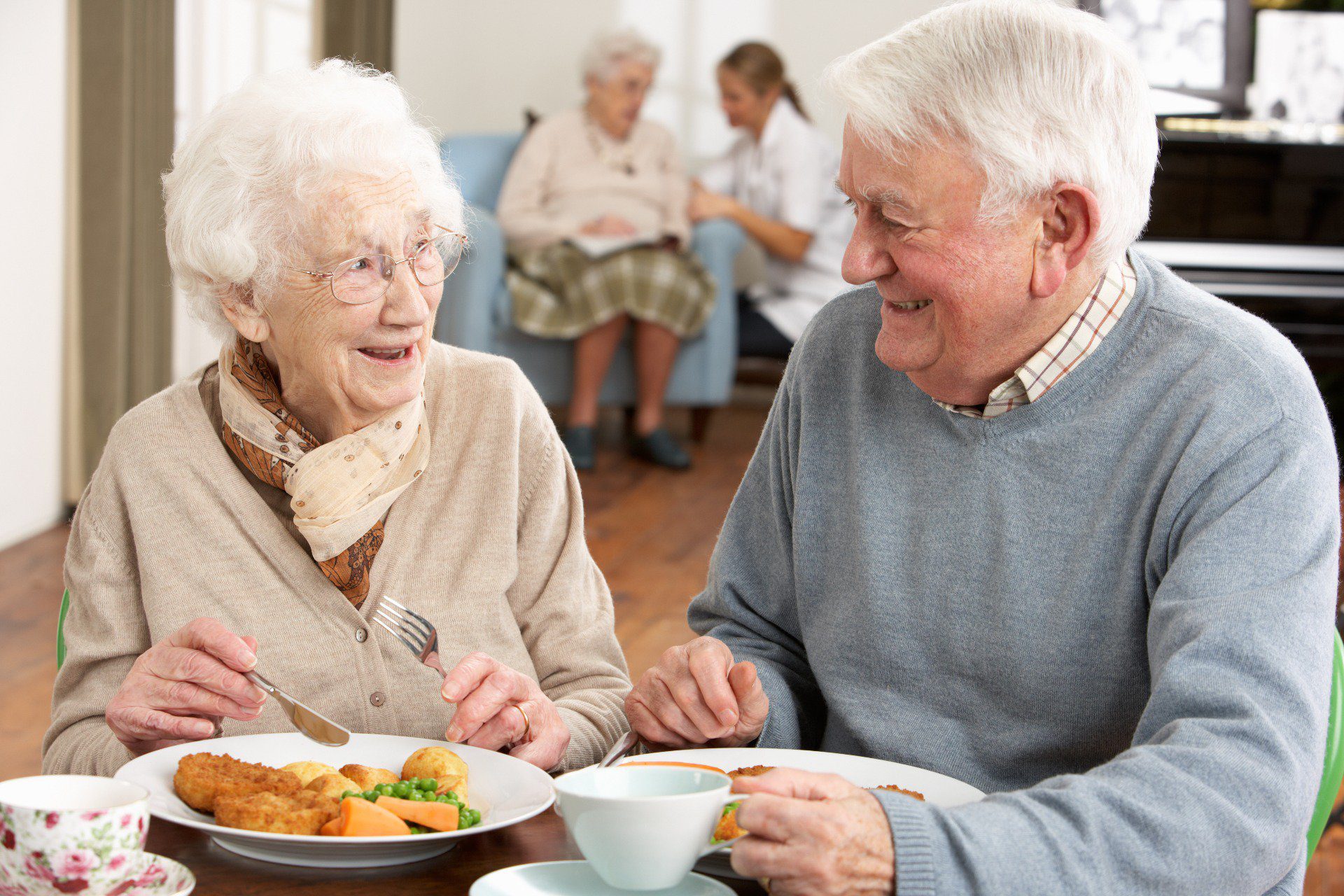 Delicious Dining In Hershey
Our incredible food options go beyond the sweets many likely associate with Hershey, PA. We offer delectible, high-quality food made by our incredible chefs for all our residents to enjoy. The homemade crab cakes and macaroni and cheese are fan favorites at this location, and our kitchen staff regularly creates dishes from scratch that all our residents love.
Dining at Columbia Cottage isn't only for nutrition or sustenance, however. It's also a social event that occurs many times a day, every day, where our residents get to relax with friends and enjoy some of their favorite dishes. Our menus feature familiar dishes, favorite requests, and new delights for those who get excitement from trying unique culinary masterpieces. Best of all, our meals fall within the guidelines of health and nutrition requirements to ensure we offer our residents a well-rounded diet. Click here to view a Columbia Cottage Hershey example menu.
---
---
What's Life Like at Columbia Cottage Hershey?
Our residents love Columbia Cottage Hershey for one reason—life is sweet here! We encourage you to explore the aspects of living in Hershey that you love through our community. We are proud of our beautiful location and know your loved ones will find living here extremely rewarding and enjoyable. Our staff works hard to maintain relationships with our residents and their families to ensure they will have the best experience in a premiere assisted living environment.
From world-class doctors down the road at Penn State Health's Milton S. Hershey Medical Center to first-class entertainment at the Hershey Theater and Giant Center, you can meet both your physical and social needs here. Hershey is also home to some of the best restaurants and entertainment options in Pennsylvania, making it an ideal spot for those who love the arts—whether performance or culinary!
Do you have questions about our community? Want to learn more about services and amenities for our residents? Take a glimpse into the lives of our residents and Caregivers here at Columbia Cottage Hershey by exploring the links below! You will find the answers to all your questions and more.
What Our Guests Have to Say
---
If you have questions about our option for assisted living in Hershey, PA, please call Managing Director Andrea Henney at 717-833-6587 or complete our Contact form.
Columbia Cottage Hershey is located at:
103 North Larkspur Drive
Palmyra, PA 17078
Contact us to get more information about
We have five Columbia Cottage communities
Find opportunities for joining our team