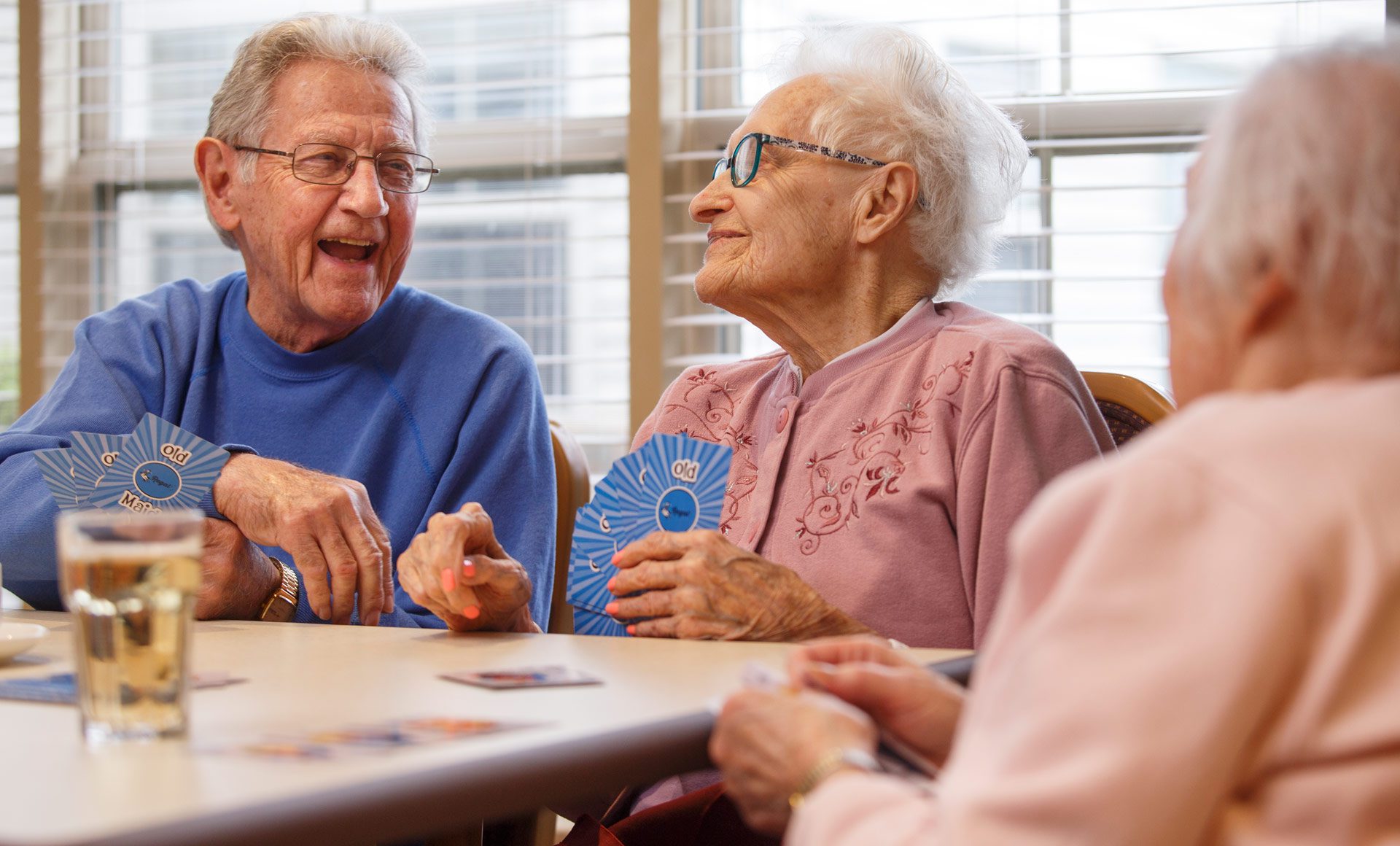 Get The Care You Need at Columbia Cottage Assisted Living Facilities in PA
You and your loved ones deserve every opportunity to engage with your neighbors and new friends as you navigate retirement in an assisted living facility in PA. There's no better place to do that than at one of Columbia Cottage's premier locations. We offer our residents an environment to call home where they feel cared for emotionally and physically. Our valued Caregivers at our assisted living facilities help residents navigate aging with grace, dignity, and deep respect for personal choices.
Our Cottages' unique, single-story design offers an intimate, home-like setting that promotes comfortable social interaction with a luxurious feeling you won't find in other nursing homes. With an activities calendar full of social events, an emergency alert system, and room temperatures that are individually controlled in each room, you will feel more like a special guest in a gorgeous hotel than an assisted living resident.
You'll live every day to the fullest at Columbia Cottage, an assisted living community where you can enjoy the care you receive and the social connections you make. Our resident-focused approach honors your choices each day while providing you with the highest quality care around the clock. Visit and see for yourself!
---
Explore New Life at Columbia Cottage
When you reach retirement and are ready to relax after years of hard work, you deserve the best in all aspects as you enjoy your favorite activities of daily living. Delicious homemade meals, socialization opportunities, spacious rooms with superior amenities, and personalized individual care are just a few of the perks our residents enjoy while living at any of our Columbia Cottage locations.
Are you interested in learning more about how you can enjoy retirement at one of our beautiful assisted living communities? Find out more about what life is like here, browse our locations to find one close to you, and discover the benefits of assisted living in PA through the links below!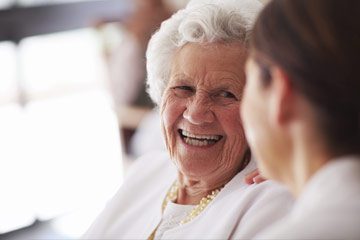 ---
Assisted Living Advantages
---
We are dedicated to providing our residents with everything they need to enjoy retirement. Around-the-clock care services that align with their specific needs, a home-like environment, and a culture that embraces each person's individuality are just some of the benefits you'll enjoy at our facilities. Learn more about how assisted living in PA provides you with more advantages than other senior care options.
---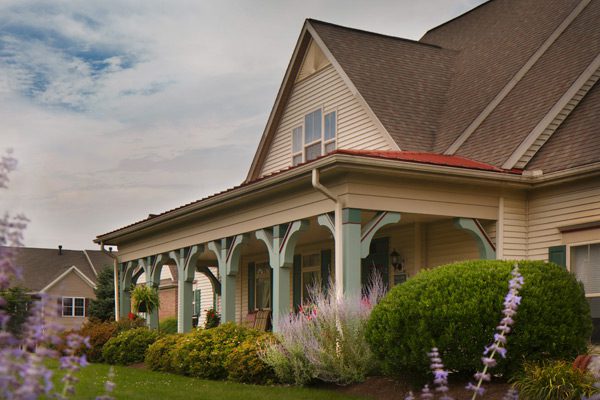 ---
---
Want to live as close to your current neighborhood as possible? Columbia Cottage has five assisted living locations to serve our residents residents in Collegeville, Hanover, Hershey, Linglestown, and Wyomissing. Enjoy your retirement years here in beautiful Pennsylvania—a familiar area you already love. See which campus is closest to your hometown or favorite community to find your new home.
---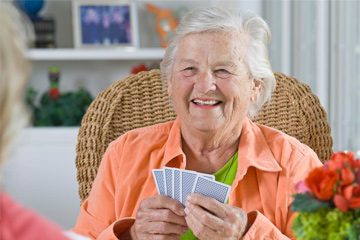 ---
---
Get a taste of daily life at Columbia Cottage, where each day is a chance to start anew at each of our beautiful locations. We encourage assisted living residents to enjoy themselves, indulge in hobbies, or socialize in common areas. We offer a packed social calendar of events for our residents to enjoy, and we encourage all to attend any activity that might pique their interest.
---
What's It Like to Live Here?
---
Who We Are at Columbia Cottage
At Columbia Cottage, one of the few licensed assisted living communities in Pennsylvania, our residents enjoy care tailored to their needs in superior accommodations designed for those who appreciate the finer things in life. Our Cottages have spacious rooms, comfortable outdoor courtyards, common areas for social activities, and dining rooms serving delicious meals throughout the day. Our focus is set squarely on providing each resident the personalized care he or she needs, even as those needs change over time.
Our unique ten levels of care model support your ability to age in place with a flexible plan and level of care tailored to your needs and preferences. We've built our reputation on a commitment to honoring your dignity, independence, privacy, and right to remarkable care within an exceptional facility. You can rely on us to deliver the care you need while we build a close, family-like relationship with you.
---
What's the Difference Between Assisted Living and Personal Care?
Before 2011, the terms "assisted living" and "personal care" were used interchangeably in care communities across Pennsylvania to discuss the same types of care. After 2011, these terms became defined more strictly. While a more precise definition now exists for each, there is still some overlap between the two types of services.
---
Assisted Living
To be considered an assisted living facility, each housing unit can only house up to two people and must always have a door that is lockable by the residents in that unit. Each house must have a full bathroom, and a registered nurse must be at least on call at all times. Also, the staff at an assisted living facility has training that equals more hours than those at a personal care facility. Assisted living facilities are required to adhere to much more strict privacy and care-related requirements to maintain their status as an assisted living option in PA. These facilities, like Columbia Cottage, are better for people with more immediate care needs or who prefer to age in place.
Personal Care
Personal care homes or facilities often have care options similar to assisted living but not nearly as thorough or legally mandated. Residents at these facilities share their rooms with up to three people, with four people per room being the maximum. Personal care facilities are not required to have full bathrooms or lockable rooms. There is also no requirement for the personal care facility to have a registered nurse on call 24/7; instead, residents have access to health care centers and other kinds of well-trained staff to deal with medical issues that may come up. In personal care situations, a person may need to move to a different location to get the care they need.
---
Only a few licensed assisted living care facilities across Pennsylvania exist, and all the Columbia Cottage facilities are on that list! We are proud to serve our groups of seniors with all the benefits of living in one of our communities. Our assisted living residents enjoy independent living while enjoying the peace of mind that comes with having the care they need readily available, no matter how those needs change over time.
---
What Our Guests Have to Say
Have questions about your particular circumstances?